WE ARE A CREATIVE ENGINEERING FIRM
SUPPORTING NEW VERTICAL CONSTRUCTION, RENOVATION, AND RESTORATION PROJECTS OF ALL TYPES AND LEVELS OF COMPLEXITY
---
O'Donnell & Naccarato Structural Engineers is the New York-based corporate affiliate of O'Donnell & Naccarato, Inc. Seamless collaboration allows for nationwide service and access to more than 38 years of engineering experience.
LEADERSHIP
ANTHONY NACCARATO, PE, SECB
MARK LUNDEN, PE, SECB
DENNIS MORDAN, PE, SECB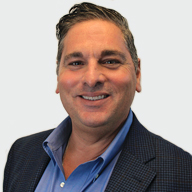 PAUL PANZARINO, PE
ROBERT FRANCO, PE
NEW BUILDINGS
Structural Design
Master Planning
Parking / Functional Design
Seismic Evaluation
Feasibility Study
Value Engineering
Peer Review
EXISTING BUILDINGS
Adaptive Reuse
Additions
Vertical Expansion
Interior Renovation
Fit-out
Facility Assessment
Emergency Response
FACADES
NYC FISP Inspection (Formerly Local Law 11)
Condition Assessment
Historic Preservation
Restoration Design
Repair Design
Project Budgeting
Value Engineering
SECTORS
Multi-Family
Mixed-Use
Healthcare
Education
Workspace
Retail
Hospitality
Parking
Community
Manufacturing
Storage
PROJECTS
ACTIVE & RECENTLY COMPLETED
Mount Sinai Klingenstein Clinical Center Renovations (New York, NY)
Mamaroneck Theater Additions and Renovations (Mamaroneck, NY)
St. Barnabas Hospital Facade Assessment (Bronx, NY)
Arverne Mixed-Use Apartment Development (Queens, NY)
Glens Falls Hospital E.D. Addition (Glens Falls, NY)
NSLIJ Syosset Surgery Center Adaptive Reuse (Oyster Bay, NY)
Columbia University Medical Center Modifications (New York, NY)
25 Broadway Interior Fit Out (New York, NY)
St. Luke's Cornwall Hospital Vertical Expansion (Newburgh, NY)
The Container Store (Staten Island, NY)
Full Community Synagogue / Garage Expansion (Woodmere, NY)
75 Park Lane South Mixed-Use Residential Hi-Rise* (Jersey City, NJ)
Marin Residences Apartment Tower* (Jersey City, NJ)
800 Harbor Boulevard Mixed-Use Development* (Weehawkin, NJ)
*Project contracted with our corporate affiliate, O'Donnell & Naccarato, Inc.